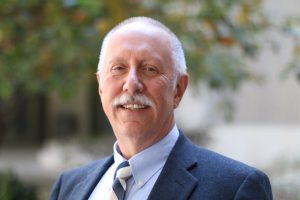 CONCORD, CA – – Delegates at the 143rd Annual Spring Meeting of the California Society of the Sons of the American Revolution (SAR) unanimously elected Derek J. Brown of Concord, CA as their President for 2018-2019.
Brown was first inducted into the SAR on February 1, 2011. He has held numerous leadership positions at the State and Chapter levels and continues to serve on several national committees of the SAR.
Derek was born in Richland, Washington and attended Washington State University, graduating with a BS degree in Electrical Engineering. After graduation in 1976, he moved to California where he joined Pacific Gas and Electric Company as an engineer, and is currently an engineering supervisor within their Hydro Generation department. He is a Senior Member of the Institute of Electrical and Electronics Engineers and serves on several international technical committees and is a registered Professional Engineer in California. He had also received his MBA from Golden Gate University in 1987.
Brown is also a reserve Deputy Sheriff with the Contra Costa Sheriff's Office, where he has been serving the citizens of Contra Costa County since 1989.
Derek and his wife, Janet, live in Contra Costa County and have a son and daughter living nearby with their families. Derek is a member of the Thomas Jefferson Chapter of the SAR and is a Fellow of the Society of Antiquaries of Scotland; and Janet is an active member of the DAR and the CASSAR Ladies Auxiliary at the chapter and state levels. Both Derek and Janet are active members of other genealogical heritage societiesas well.
The SAR is the largest male lineage organization in the U.S., consisting of 50 societies with more than 500 local chapters, several international societies and over 34,000 members. The California Society of the Sons of the American Revolution was instituted October 22nd, 1875. It was the first body in inception, institution and organization, to unite the descendants of Revolutionary patriots and perpetuate the memory of all those who took part in the American Revolution.
The National Society of the Sons of the American Revolution was incorporated on January 17, 1890 and later chartered by an Act of the United States Congress on June 9, 1906. The charter was signed by President Theodore Roosevelt, who was also an early member of the SAR.