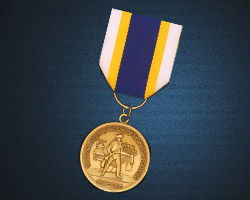 The California SAR Chairman for the Eagle Scout Award is Bill Nay.
To find your local chapter in the State of California: http://www.californiasar.org/chapters/
The deadline to submit applications for the Arthur M. & Berdena King Eagle Scout Award is November 1st to your Local Chapter. Your Local Chapter can give you the specific deadline for receipt of your application at the local level. The Chapters Deadline to submit their nomination to the CASSAR Eagle Scout Chairman is December 1st.
If you do not have a local CASSAR chapter in your area and/or your local CASSAR chapter does not participate in the Eagle Scout Award program, please submit your application directly to the CASSAR Chairman for the Eagle Scout Award, Bill Nay, prior to the Nov 1st Deadline posted above.
Due to a redesign of the National SAR website, the forms are temporarily unavailable at that location. For now you may download these files from California SAR: Eagle Scout Ancestor Chart and Eagle Scout Application
Members may check the Members Section for additional Chapter Resources.
(Login Required)