Chapter Gatherings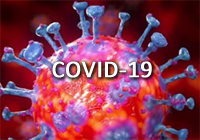 We are all anxious for life to return to normal. However, the coronavirus today is more widespread than ever and a vaccine, while on the horizon, has not been approved and remains months away from becoming widely available.
I am aware that a few chapters are preparing to resume face-to-face meetings. I, along with California Society Surgeon Matthew Bowdish MD, recommend members follow CDPH Guidance for the Prevention of COVID-19 Transmission for Gatherings.
In short, the CDPH states "Gatherings are defined as meetings or other events that bring together people from different households at the same time in a single space, or place." It goes on to state "gatherings unless otherwise specified are not permitted across the state of California until further guidance is issued by the California Department of Public Health."
The California Society neither prohibits nor encourages in-person chapter gatherings during this uncertain time. Attendance is not required as a member of the Sons of the American Revolution. In-person gatherings must observe all required protocols including social-distancing. SAR members and guests attending SAR gatherings do so voluntarily and at their own risk.
And lastly, while it should go without saying, I will say it anyway:
"Be your own best advocate
in keeping yourself and those close to you…
healthy and safe from COVID-19."
Resource available to hold online monthly meetings:
Video Conferencing
Zoom: https://zoom.us/
If you would like to use Zoom for your monthly Chapter Meeting, but don't have a Zoom account, email me with the date and time you would like to meet and I will setup a Zoom Video Conference for you. It's password secured, and has one-click access.
In case you missed it
The Board of Managers meeting planned for Sonoma is cancelled.
Due to continuing Covid-19 public health orders issued by the California Department of Public Health and Sonoma County Health Department, the face-to-face BOM scheduled for the Doubletree by Hilton Sonoma Wine Country in Rohnert Park for November 12-15, 2020, has been cancelled. All room reservations have been cancelled by the hotel. The Redwood Empire Chapter will be refunding meeting registration fees paid by members in the coming week.
ZOOM Video Conference Scheduled for 9:00 AM PST, November 14, 2020
The California Society will hold a virtual Board of Managers meeting on
Saturday, November 14, 2020, beginning at 9:00 AM Pacific Time.
Please RSVP to attend this meeting by sending an email to me at: dblittlefield@comcast.net
Instructions to join the Zoom Video Conference will be sent to RSVP members during the week of November 8, 2020.
National Society News
NEW SAR LOGO UNVEILED
The NSSAR Branding and Engagement Committee proudly presents the new SAR brand identity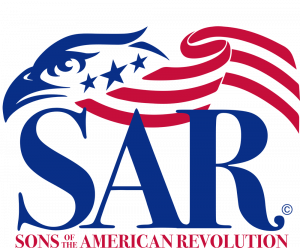 The previous brand identity shown below, while no longer the official SAR logo, can still be used where appropriate.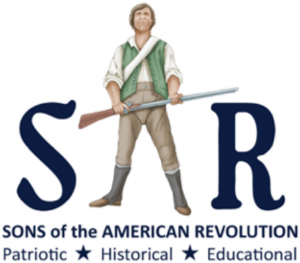 Written and published by Donald B Littlefield
President, California Society SAR